The PathwayU Client Spotlight Series gives us a glimpse into innovative ways our clients use the PathwayU platform across their campuses. It also allows us to reflect on the numerous ways PathwayU impacts the lives of students, faculty, alumni and more. We have a deep appreciation for our clients and the work they do to support learners through their journeys and prepare them for purposeful futures. We are pleased to introduce you to Seattle Pacific University for May's Client Spotlight Story.
Seattle Pacific University
Seattle Pacific University (SPU) is a Christian University founded in 1891 by the Free Methodist Church of North America. Students and faculty currently represent more than 50 different Christian denominations. SPU prepares students for service and leadership by fostering holistic growth through rigorous academic study, character formation, and vocational preparation that establishes a foundation for a thriving, faithful, and meaningful life.
SPU's 43-acre city campus is located in a residential neighborhood on the north slope of Queen Anne Hill, only 10 minutes from the heart of downtown Seattle. SPU also owns and operates a wilderness campus and field station on Blakely Island, and a seaside campus/retreat facility on Whidbey Island.[1]
Responding on behalf of Seattle Pacific University is Cynthia Cooper, Assistant Director in the Center for Career & Calling.
The mission of SPU's Center for Career and Calling is to equip SPU students and alumni with a deep understanding of themselves and their calling in order to launch meaningful careers.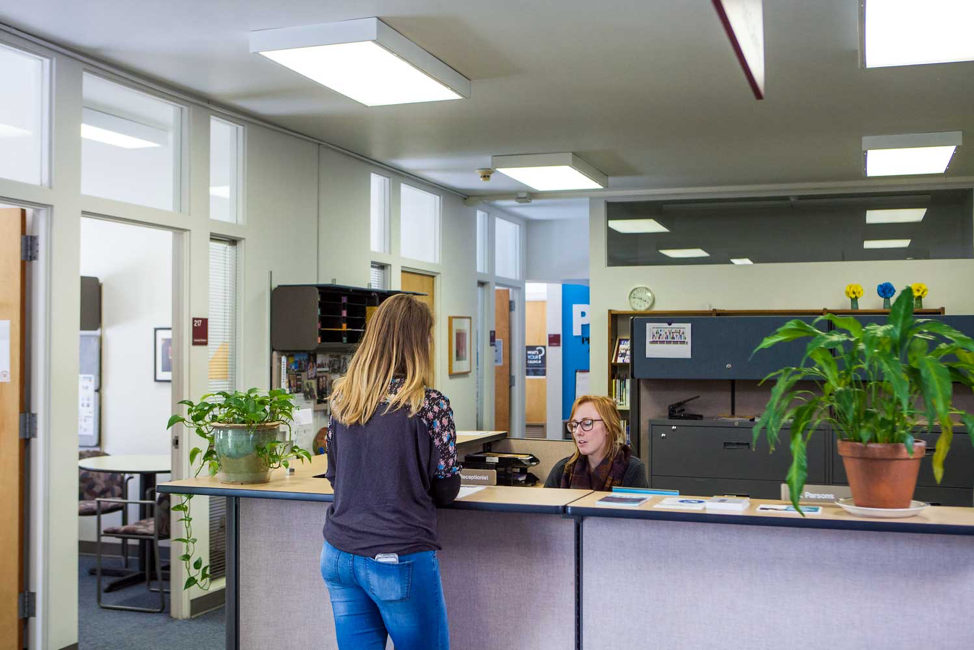 Q&A
How did you first hear about PathwayU?
Cynthia shared that, "We first heard about [PathwayU] through a previous Assistant Director who demo'd it and advocated for it!"
How has PathwayU supported you in implementing the platform on your campus?
Cynthia noted that, "Implementation was pretty seamless," at Seattle Pacific University and that their staff members, "are grateful for the team at [PathwayU]".
In what ways do you use PathwayU on your campus?
"We primarily use PathwayU in 1-1 appointments with both current students and alumni. We also have integrated it in our Center for Career and Calling class curriculum, adding [it] as an assignment for our students."
Did you consider other similar products or software? And, if so, why did you choose PathwayU over competitors?
"Previously, we have relied on the Strong Interest Inventory and MBTI for our assessments. While these are great assessment tools, they required a fee from our students along with the time they needed to come down and get an interpretation. PathwayU has gotten rid of those two barriers for our students, and we see a growth in use of assessments because of it. I will also say, PathwayU allows us to look at student data easier so we can better prepare for the conversations that we will have with our students about their results."
What have student reactions been to the PathwayU platform?
"The student reactions have been very positive. They like how it is a complete cycle: you can take the assessment, reflect on result[s], see career matches…and then find actual jobs that could be sustainable for you! We love that it also directly connects them to Handshake, our University job board. We have seen more and more students take [PathwayU] and students like the format."
Cynthia also added, "We have also seen them use assessment results in interviews, as it can give them the words they were looking for to describe their working style, preferences etc."
Do you have any great stories about students or staff who have benefited from using PathwayU?
"We have had a lot of students talk about how it gave them great tools to decipher their major or career. But personally, I worked with a student who didn't know how to express her want for 'helping people'. She thought she wanted to be a nurse but didn't really understand what the job entailed or her skills relating to it. I suggested PathwayU and she was able to find more careers she hadn't even heard of that still are in the 'realm' of helping people. She is now graduating with a degree in psychology and excited about her opportunities for the future!"
What plans do you have for the future to promote student usage of the PathwayU platform?
In the future, Cynthia shared that Seattle Pacific University plans on, "marketing it out to our faculty better so they can integrate it into their curriculum. We also plan to use it with freshman orientation to give students an earlier understanding."
---
Feeling inspired?
If you feel inspired by Seattle Pacific University's spotlight story and would like to see PathwayU on your own campus, get connected with us here!